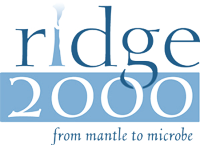 Interpretation of the Extent of the Axial Summit Trough and New Lava Emplaced during the 2005-2006 Eruption(s) at the East Pacific Rise 9°N
This data set was produced by interpreting images acquired with a towed Nikon Coolpix 995 Digital Camera on the WHOI TowCam after the 2005/2006 eruption(s) at the East Pacific Rise, Lead Scientist: Dr. S. Adam Soule. These data files are of Shapefile (SHP) format and include delineations of the extent of new lava emplaced by the 2005-2006 eruption as well as the Axial Summit Trough (AST) determined from bottom photos acquired with TowCam. Funding was provided by NSF grant(s): OCE07-32366. This data was published by Soule et al., 2007.
Soule, S. Adam
Investigator
WHOI
Device Info
Camera:Digital
Nikon:Coolpix 995
Quality
The data have been processed/modified to a level beyond that of basic quality control (e.g. final processed sonar data, photo-mosaics).
---
Data Files
---
References
---
Acquisition Information
---
Documents
---
Data Citation Information
---
---
ISO/XML Metadata
---
Expand