EW9509
Seismic Reflection/Refraction
Seismic:Reflection:MCS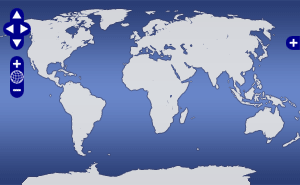 Map View
Processed multichannel seismic data collected off Taiwan, acquired during the R/V Maurice Ewing survey EW9509 (1995)
This cooperative project was supported by scientists at four U.S. institutions and the Institute of Oceanography of the National Taiwan University. The project used the R/V Maurice Ewing to shoot and collect seismic reflection data and the R/V Ocean Researcher I (ORI429) to shoot and collect six deep refaction lines. The purpose was to obtain detailed new information with which to examine Taiwan crustal structure and the collision process. Funded by NSF grants OCE94-16583, OCE94-17415, OCE94-17411, OCE94-17414, OCE95-13945.
Schnurle, Phillippe
Investigator
Platform
Maurice Ewing (Array)
LDEO
Quality
The data have been processed/modified to a level beyond that of basic quality control (e.g. final processed sonar data, photo-mosaics).
---
Data Files
---
References
---
Acquisition Information
---
Documents
---
Data Citation Information
---
Related Data Sets
---
ISO/XML Metadata
---
Download Data Set Metadata Report
---
XML
MGDS formatted data set xml report containing verbose file and data set level metadata
ISO XML
ISO 19115-compliant xml report containing general data set level metadata
Related Acquisition Information
---
---
Seismic Acquisition Parameters
---
EW9509_ACQ001 (Lines: Lines 01,03,23-35)
Source Information
AirGun (BOLT:1500C)
Source Number: 20
Volume (cu in): 8425
Pressure (psi): 2000
Shot Interval (sec): 20
Number of Arrays: 1
Receiver Information
Hydrophone:Streamer
Number of Cables: 1
Channels Per Cable: 160
Channels Recorded: 160
Group Spacing (m): 25
Cable Length (m): 4000
Near Channel Number: 160
Acquisition System
Digital
Name: DMS2000
Sample Interval (msec): 2
Record Length (sec): 16.384
Details
Shot Sequence and time in headers do not match up with the shot/time entries in the ts.n files
---
Dates/times are zero for lines 01 (all), 03, 19, 19a, 23, 24, 29
---
LDEO has no additional information that would allow matching navigation with shots
---
LDEO has no information about source-receiver offset
---
There are no msecs in the headers. It is possible that the time is from the original SEGD general header which may differ from the true time
---
For some lines shot number is reset to 1 in the middle of the line
---
Lines 01, 03, 19, 19a, 21-24 were flagged as IBM Floating Point
---
Lines 20b, 25-49 were flagged as IEEE Floating Point
---
Line 28b contained only a partial trace after shot 138, trace 40. It is assumed to be incomplete.
EW9509_ACQ002 (Lines: Lines 19-22)
Source Information
AirGun (BOLT:1500C)
Source Number: 20
Volume (cu in): 8425
Pressure (psi): 2000
Shot Interval (sec): 20
Number of Arrays: 1
Receiver Information
Hydrophone:Streamer
Number of Cables: 1
Channels Per Cable: 156
Channels Recorded: 156
Group Spacing (m): 25
Cable Length (m): 4000
Near Channel Number: 156
Acquisition System
Digital
Name: DMS2000
Sample Interval (msec): 2
Record Length (sec): 16.384
EW9509_ACQ003 (Lines: Lines 45-48)
Source Information
AirGun (BOLT:1500C)
Source Number: 20
Volume (cu in): 8425
Pressure (psi): 2000
Shot Interval (sec): 20
Number of Arrays: 1
Receiver Information
Hydrophone:Streamer
Number of Cables: 1
Channels Per Cable: 144
Channels Recorded: 144
Group Spacing (m): 25
Cable Length (m): 4000
Near Channel Number: 144
Acquisition System
Digital
Name: DMS2000
Sample Interval (msec): 2
Record Length (sec): 16.384
EW9509_ACQ004 (Lines: Line 49 only)
Source Information
AirGun (BOLT:1500C)
Source Number: 20
Volume (cu in): 8425
Pressure (psi): 2000
Shot Interval (sec): 20
Number of Arrays: 1
Receiver Information
Hydrophone:Streamer
Number of Cables: 1
Channels Per Cable: 128
Channels Recorded: 128
Group Spacing (m): 25
Near Channel Number: 128
Acquisition System
Digital
Name: DMS2000
Sample Interval (msec): 2
Record Length (sec): 16.384
EW9509_ACQ005 (Lines: Lines 2,4-18,36-44)
Source Information
AirGun (BOLT:1500C)
Source Number: 20
Volume (cu in): 8425
Pressure (psi): 2000
Shot Interval (sec): 20
Number of Arrays: 1
Receiver Information
Hydrophone:Streamer
Number of Cables: 1
Group Spacing (m): 25
Acquisition System
Digital
Name: DMS2000
Sample Interval (msec): 2
Record Length (sec): 16.384
edu.utexas.ig:ew9509_acq001 (Lines: )
Receiver Information
Hydrophone:Streamer
Used Active Tail Buoy: false
Used Compass Birds: false
Nav System
differential GPS using data received simultaneously onboard the R/V <i>Ewing</i> and at a base station at the National Taiwan University
WGS84
Acquisition System
Digital
Name: Reftek recorders<br>Kinematrics K2 recorders
Details
Receiver Type: Hydrophone_Streamer
---
Source Type: SeismicSource_Gun_Air
---
Acquisition System Name: Reftek recorders<br>Kinematrics K2 recorders
---
Acquisition System Type: digital
---
Seismic Nav System: differential GPS using data received simultaneously onboard the R/V <i>Ewing</i> and at a base station at the National Taiwan University
---
Survey Datum: WGS84
---
Source to Near Channel (m): null
---
Antenna to Source (m): null
---
Number of Channels Recorded: 160
---
Channel Length (m): 25
---
Cable Receiver Depth (m): null
---
Source Volume (cubicInches): 8425
---
Source Pressure (bars): null
---
Source Number: 20
---
Source Depth (m): null
---
Shot Control: time
---
Shot Interval (s or m): 20
---
Compass Birds: no
---
Tail Buoy Positioning: no
---
Recording Delay: no
---
Data Set Documents
---
---
---
---
EW9509 Documents
---
Seismic:AcquisitionParametersDetails
---
Related Data Sets
Sort by:
---

Seismic:Navigation
Processed multichannel seismic data collected off Taiwan, acquired during the R/V Maurice Ewing survey EW9509 (1995)

Seismic:Reflection:MCS
Processed multichannel seismic data collected off Taiwan, acquired during the R/V Maurice Ewing survey EW9509 (1995)
Expand