EW9416
Seismic Reflection/Refraction
Seismic:Navigation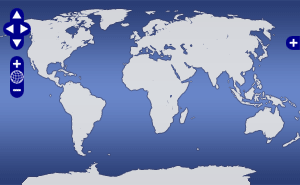 Map View
Reprocessed multichannel seismic data across ODP Site 504B in the eastern Pacific Ocean, acquired in 1994 during the R/V Marcus Ewing survey EW9416
These data were reprocessed as time and depth migrations in order to compare the seismic data at ODP Site 504B to the seismic data at the IODP Expedition 352 sites. Funded by the U.S. Science Support Program.
Christeson, Gail
Investigator
Platform
Maurice Ewing (Array)
LDEO
Quality
The data have been processed/modified to a level beyond that of basic quality control (e.g. final processed sonar data, photo-mosaics).
---
Data Files
---
References
---
Acquisition Information
---
Documents
---
Related Data Sets
---
ISO/XML Metadata
---
References
---
Swift et al., 1998
Oceanic basement structure, sediment thickness, and heat flow near Hole 504B
J. Geophys. Res.
103(B7). doi:
10.1029/98JB00698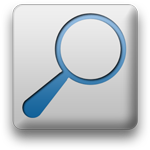 ---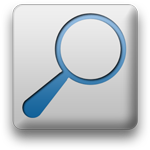 ---
Hoover and Trehu, 2017
Uplift, Emergence, and Subsidence of the Gorda Escarpment Basement Ridge Offshore Cape Mendocino, CA
Geochem Geophys Geosyst
. doi:
10.1002/2017GC007128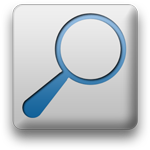 ---
Download Data Set Metadata Report
---
XML
MGDS formatted data set xml report containing verbose file and data set level metadata
ISO XML
ISO 19115-compliant xml report containing general data set level metadata
Related Acquisition Information
---
---
Seismic Acquisition Parameters
---
EW9416_ACQ001 (Lines: All Costa Rica Rift lines 1267-1285)
Source Information
AirGun (BOLT:1500C)
Source Number: 10
Volume (cu in): 3005
Pressure (psi): 2000
Depth (m): 7
Shot Interval (sec): 13
Distance to Near Channel (m): 187
Distance to Antenna (m): 88
Number of Arrays: 1
Receiver Information
Hydrophone:Streamer
Number of Cables: 1
Channels Per Cable: 160
Channels Recorded: 160
Group Spacing (m): 25
Cable Length (m): 4000
Cable Depth (m): 10
Near Channel Number: 160
Used Active Tail Buoy: false
Used Compass Birds: true
Nav System
GPS, transit satellite fix, Furuno
WGS84
Acquisition System
Digital
Name: DMS2000
Sample Interval (msec): 2
Record Length (sec): 10
Details
The line numbers 1267-1285 were assigned at LDEO after the cruise.
---
The list below shows the correspondence between those numbers and the
---
'CRR' line numbers used at sea
---
---
LDEO AT SEA -- SHOTS
---
---
1267 (CRR01 B) 2-1026
---
---
1268 (CRR02 C) 110-1041
---
---
1269 (CRR03 A) 102-1393
---
---
1270 (CRR04 E) 102-805
---
---
1271 (CRR04 E) 812-1271
---
---
1272 (CRR04 E) 1272-1661
---
---
1273 (CRR04 E) 1662-2289
---
---
1274 (CRR04 E) 2290-3850
---
---
1275 (CRR09 B) 104-649
---
---
1276 (CRR09 B) 650-1805
---
---
1277 (CRR09 B) 1806-2316
---
---
1278 (CRR12 ) 101-2266
---
---
1279 (CRR12 ) 2267-2846
---
---
1280 (CRR12 B) 101-1261
---
---
1281 (CRR12 B) 1262-1764
---
---
1282 (CRR13 ) 101-4216
---
---
1283 (CRR14 ) 101-722
---
---
1284 (CRR14 ) 723-1800
---
---
1285 (CRR14 ) 1801-2565
---
---
EW9416_ACQ002 (Lines: Hole 504B Survey: lines 1-2)
Source Information
AirGun (BOLT:1500C)
Source Number: 10
Volume (cu in): 3005
Shot Interval (sec): 15
Distance to Near Channel (m): 187
Distance to Antenna (m): 88
Number of Arrays: 1
Receiver Information
Hydrophone:Streamer
Number of Cables: 1
Channels Per Cable: 160
Channels Recorded: 160
Group Spacing (m): 25
Cable Length (m): 4000
Cable Depth (m): 9
Near Channel Number: 160
Used Active Tail Buoy: false
Used Compass Birds: true
Nav System
GPS, transit satellite fix, Furuno
WGS84
Acquisition System
Digital
Name: DMS2000
Sample Interval (msec): 2
Record Length (sec): 10
Details
Source depth: 7-10 meters
EW9416_ACQ003 (Lines: Hole 504B Survey: SCS lines 3-16)
Source Information
AirGun (BOLT:1500C)
Number of Arrays: 1
Receiver Information
Hydrophone:Streamer
Number of Cables: 1
Cable Length (m): 137
Used Active Tail Buoy: false
Nav System
GPS, transit satellite fix, Furuno
WGS84
Acquisition System
Digital
Name: DMS2000
Sample Interval (msec): 2
Record Length (sec): 6
Details
Single Channel Streamer Details from Cruise Report:"The SCS streamer is configured with a 188 m leader, a 25 m stretch section, and four active sections totaling 137 m (12.5 m, 25 m, 50 m and 50 m). The data are recorded on DMS2000 data tapes on channels 4 (raw data) and channel 5 (attenuated by a factor of 20 across the entire frequency band of 0-160 Hz) (note: a total of 8 channels are recorded on the data tape, channels 1-3 and 6-8 are dummy channels)." NOTE: We assume the 4 streamer sections were summed before being recorded. There are actually 12 traces for each single channel line on tape
---
Source volume: 3005 cu. in. lines 3-4,6-9,10A-16, 8420 cu. in. lines 5,10
---
Source Number: 10 guns lines 3-4,6-9,10A-16, 20 guns used for lines 5,10
---
Source Depth: 5-6 meters
---
Shot Interval: 13 sec for lines 3-4,6-9,11-13,16
---
65 sec interval for line 5 shots 102-497
---
65 sec interval for line 10 shots 101-453
---
65 sec interval for lines 10A,14,15
---
43 sec interval for line 5 shots 498-1062
---
84 sec interval for line 10 shots 454-812
edu.utexas.ig:ew9416_acq001 (Lines: )
Receiver Information
Hydrophone:Streamer
Used Active Tail Buoy: false
Used Compass Birds: false
Details
Receiver Type: Hydrophone_Streamer
---
Source Type: SeismicSource_Gun_Air
---
Acquisition System Name: DMS 2000
---
Acquisition System Type: digital
---
Seismic Nav System: null
---
Survey Datum: WGS84
---
Source to Near Channel (m): 187
---
Antenna to Source (m): 88
---
Number of Channels Recorded: 160
---
Channel Length (m): 25
---
Cable Receiver Depth (m): 10
---
Source Volume (cubicInches): 3005
---
Source Pressure (bars): 138
---
Source Number: 10
---
Source Depth (m): 7
---
Shot Control: time
---
Shot Interval (s or m): 13
---
Compass Birds: no
---
Tail Buoy Positioning: no
---
Recording Delay: no
---
Data Set Documents
---
---
---
EW9416 Documents
---
---
---
---
---
---
---
---
---
Related Data Sets
Sort by:
---

Seismic:Reflection:MCS
Reprocessed multichannel seismic data across ODP Site 504B in the eastern Pacific Ocean, acquired in 1994 during the R/V Marcus Ewing survey EW9416

Seismic:Reflection:MCS
Reprocessed multichannel seismic data across ODP Site 504B in the eastern Pacific Ocean, acquired in 1994 during the R/V Marcus Ewing survey EW9416
Expand