RR1508
Seismic Reflection/Refraction
Seismic:Navigation:ShotTime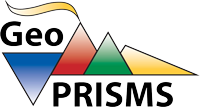 Seismic Shotpoint Navigation Data from the Hikurangi Subduction Zone, New Zealand GeoPRISMS Focus Site, acquired during the R/V Roger Revelle expedition RR1508 (2015)
This data set was acquired with a Multi-Channel Seismic navigation system during R/V Roger Revelle expedition RR1508 conducted in 2015 (Chief Scientist: Dr. Robert Harris; Investigators: Dr. Robert Harris, Dr. Anne Trehu, and Dr. Andrew Fisher). These data files are of Text File (ASCII) format and include Seismic Shot Time Navigation data that were processed after data collection. Data were acquired as part of the projects: Collaborative Research: The Thermal Regime of the Hikurangi Subduction Zone and Shallow Slow Slip Events, New Zealand and Subduction Thrust Investigation of New Zealand using Geothermics and Seismics ("STINGS"), and funding was provided by NSF grants: OCE13-55870 and OCE13-55878.
Harris, Robert
Investigator
OSU
Fisher, Andrew
Investigator
UCSC
Platform
Roger Revelle (Array)
SIO
Quality
A level of processing has been undertaken, ensuring quality control (e.g. ping edited sonar data, edited navigation data).
---
Data Files
---
Acquisition Information
---
Documents
---
Data Citation Information
---
---
ISO/XML Metadata
---
Expand