MGL1408
Seismic Reflection/Refraction
Seismic:Reflection:MCS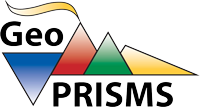 Multi-Channel Seismic Shot Data from the Eastern North American Margin acquired during the R/V Marcus G. Langseth expedition MGL1408 (2014)
This data set was acquired with the LDEO Multi-Channel Seismic system during R/V Marcus G. Langseth expedition MGL1408 conducted in 2014 (Chief Scientist: Dr. Donna Shillington; Investigator(s): Dr. Donna Shillington, Dr. Anne Becel, Dr. Matthew Hornbach, Dr. Maureen Long, Dr. Dan Lizarralde, Dr. Harm vanAvendonk, Dr. Steven Harder, Dr. Paul Wiita, Dr. Brandon Dugan, Dr. Gail Christeson, Dr. Beatrice Magnani, and Dr. James Gaherty). These data files are of SEGD format and include Multi-Channel Seismic Reflection shot data that have not been processed. Data were acquired as part of the project(s): GeoPRISMS Eastern North America Margin - Community Seismic Experiment (ENAM CSE) and GeoPRISMS ENAM CSE Multi-Channel Seismic Survey cruise, and funding was provided by NSF grant(s): OCE13-47024, OCE13-47310, OCE13-47498, OCE13-48124, OCE13-48228, OCE13-48342, OCE13-48454, and OCE13-48934.
Shillington, Donna
Investigator
LDEO
Hornbach, Matthew
Investigator
SMU
Long, Maureen
Investigator
Yale University
Lizarralde, Dan
Investigator
WHOI
vanAvendonk, Harm
Investigator
UTIG
Harder, Steven
Investigator
UTEP
Dugan, Brandon
Investigator
Rice
Christeson, Gail
Investigator
UTIG
Magnani, Beatrice
Investigator
SMU
Gaherty, James
Investigator
LDEO
Platform
Marcus G. Langseth (Array)
LDEO
Quality
Data have not been processed or modified since acquisition (e.g. Realtime navigation or sonar data, raw images etc.).
---
Data Files
---
References
---
Acquisition Information
---
Documents
---
Data Citation Information
---
---
ISO/XML Metadata
---
Expand