EW9009
Seismic Reflection/Refraction
Seismic:Reflection:SCS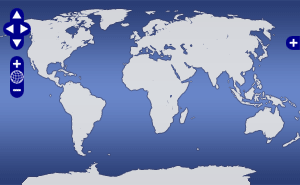 Map View
Raw Single-Channel Seismic Shot Data from the New Jersey Margin acquired during R/V Maurice Ewing expedition EW9009 (1990)
This data set was acquired with the LDEO Single-Channel Seismic system during R/V Maurice Ewing expedition EW9009 conducted in 1990 (Chief Scientist: Dr. Gregory Mountain). These data files are of SEGY format and include Single-Channel Reflection Seismic shot data that have not been processed. Data were acquired as part of the project: Geometry and Timing of Upper Oligocene to Miocene Depositional Sequences on the U.S. Middle Atlantic Margin, and funding was provided by NSF grants: DPP89-11810, OCE92-03282, and OCE92-03344. These data are cited by Mountain and Miller, 1994, Shipboard Scientific Party, 1994, Miller et al., 1996, Miller and Mountain, 1994, Miller et al., 1996, Fulthorpe et al., 1996, Miller et al., 1998, and Expedition 313 Scientists, 2010.
Mountain, Gregory
Investigator
LDEO
Platform
Maurice Ewing (Array)
LDEO
Quality
Data have not been processed or modified since acquisition (e.g. Realtime navigation or sonar data, raw images etc.).
---
Data Files
---
References
---
Acquisition Information
---
Documents
---
Data Citation Information
---
Related Data Sets
---
ISO/XML Metadata
---
Download Data Set Metadata Report
---
XML
MGDS formatted data set xml report containing verbose file and data set level metadata
ISO XML
ISO 19115-compliant xml report containing general data set level metadata
Related Acquisition Information
---
---
Seismic Acquisition Parameters
---
EW9009_ACQ001 (Lines: Line 1031)
Source Information
AirGun
Source Number: 1
Volume (cu in): 5
Depth (m): 3
Distance to Near Channel (m): 5
Distance to Antenna (m): 69
Number of Arrays: 1
Receiver Information
Hydrophone:Streamer
Number of Cables: 1
Channels Per Cable: 26
Channels Recorded: 26
Group Spacing (m): 12.5
Cable Depth (m): 2
Near Channel Number: 26
Used Active Tail Buoy: false
Used Compass Birds: false
Details
Source and cable depth were converted from feet to meters and rounded to the nearest integer value
EW9009_ACQ002 (Lines: Lines 1001 to 1005 at shot 20530)
Source Information
AirGun (BOLT:1500)
Source Number: 6
Volume (cu in): 1350
Pressure (psi): 2000
Depth (m): 3
Shot Interval (sec): 10
Distance to Near Channel (m): 188
Distance to Antenna (m): 85
Number of Arrays: 1
Receiver Information
Hydrophone:Streamer
Number of Cables: 1
Channels Per Cable: 120
Channels Recorded: 120
Group Spacing (m): 12.5
Cable Depth (m): 5
Near Channel Number: 120
Used Active Tail Buoy: false
Used Compass Birds: false
Details
Source and cable depth were converted from feet to meters and rounded to the nearest integer value
EW9009_ACQ003 (Lines: Line 1005 (starting shot 29531), Lines 1030,1033-1034)
Source Information
AirGun (BOLT:1500)
Source Number: 6
Volume (cu in): 1350
Pressure (psi): 2000
Depth (m): 3
Shot Interval (sec): 10
Distance to Near Channel (m): 203
Distance to Antenna (m): 85
Number of Arrays: 1
Receiver Information
Hydrophone:Streamer
Number of Cables: 1
Channels Per Cable: 120
Channels Recorded: 120
Group Spacing (m): 12.5
Cable Depth (m): 5
Near Channel Number: 120
Used Active Tail Buoy: false
Used Compass Birds: false
Details
Source and cable depth were converted from feet to meters and rounded to the nearest integer value
EW9009_ACQ004 (Lines: SCS Line 3)
Source Information
WaterGun
Source Number: 1
Volume (cu in): 80
Distance to Near Channel (m): 150
Number of Arrays: 1
Receiver Information
Hydrophone:Streamer
Number of Cables: 1
Channels Per Cable: 4
Channels Recorded: 4
Near Channel Number: 4
Used Active Tail Buoy: false
Used Compass Birds: false
Nav System
GPS, LORAN, Transit Satellite logged
Acquisition System
Digital
Name: DSS240
Sample Interval (msec): 1
Record Length (sec): 5000
Details
Source to channel 1 = 256m
---
Source to channel 2 = 206m
---
Source to channel 3 = 169m
---
Source to channel 4 = 150m
---
Near channel number is 4
EW9009_ACQ005 (Lines: SCS Lines 1-2)
Source Information
WaterGun
Source Number: 1
Volume (cu in): 400
Distance to Near Channel (m): 150
Number of Arrays: 1
Receiver Information
Hydrophone:Streamer
Number of Cables: 1
Channels Per Cable: 4
Channels Recorded: 4
Near Channel Number: 4
Used Active Tail Buoy: false
Used Compass Birds: false
Nav System
GPS, LORAN, Transit Satellite logged
Acquisition System
Digital
Name: DSS240
Sample Interval (msec): 1
Record Length (sec): 5000
Details
Source to channel 1 = 256m
---
Source to channel 2 = 206m
---
Source to channel 3 = 169m
---
Source to channel 4 = 150m
---
Shot Interval is Unknown
EW9009_ACQ006 (Lines: Line 1032)
Source Information
AirGun
Source Number: 1
Volume (cu in): 80
Depth (m): 3
Distance to Near Channel (m): 5
Distance to Antenna (m): 69
Number of Arrays: 1
Receiver Information
Hydrophone:Streamer
Number of Cables: 1
Channels Per Cable: 26
Channels Recorded: 26
Group Spacing (m): 12.5
Cable Depth (m): 2
Near Channel Number: 26
Used Active Tail Buoy: false
Used Compass Birds: false
Details
Source and cable depth were converted from feet to meters and rounded to the nearest integer value
edu.utexas.ig:ew9009_acq001 (Lines: )
Receiver Information
Hydrophone:Streamer
Used Active Tail Buoy: false
Used Compass Birds: false
Nav System
GPS; LORAN; Transit Satellite logged
WGS84
Acquisition System
Digital
Name: DSS 240 recording system and digital streamer
Details
Receiver Type: Hydrophone_Streamer
---
Source Type: SeismicSource_Gun_Air; SeismicSource_Gun_Water
---
Acquisition System Name: DSS 240 recording system and digital streamer
---
Acquisition System Type: digital
---
Seismic Nav System: GPS; LORAN; Transit Satellite logged
---
Survey Datum: WGS84
---
Source to Near Channel (m): 5: line(s) 1005 shot 29531 to 1030, 1031-1032; 188: line(s) 1001 to 1005 shot 20530; 203: line(s) 1033-1034
---
Antenna to Source (m): 69: line(s) 1005 shot 29531 to 1030, 1031-1032; 85: line(s) 1001 to 1005 shot 20530, 1033-1034;unknown: matl-scs1_3
---
Number of Channels Recorded: 4: line(s) SCS1, SCS2, SCS3; 26: line(s) 1005 shot 29531 to 1030, 1031-1032; 120: line(s) 1001 to 1005 shot 20530, 1033-1034
---
Channel Length (m): 0: line(s) SCS 1 and 2, SCS 3; 12.5: line(s) 1001 to 1005 shot 20530, 1005 shot 29531 to 1030, 1031-1032, 1033-1034
---
Cable Receiver Depth (m): 5.2 - 7: Lines 1001-1030, 1033-1034; 2.1 - 3.7: Lines 1031-1032
---
Source Volume (cubicInches): 5: line(s) 1031-1032; 80: line(s) 1005 shot 29531 to 1030; SCS 3; 400: line(s) SCS 1 and 2; 1350: line(s) 1001 to 1005 shot 20530; 1033-1034
---
Source Pressure (bars): 138: Lines matl-1001_1030; matl-1033_1034
---
Source Number: matl-1001_1030; matl-1033_1034: 6
---
Source Depth (m): 3-5.5: Lines matl-1001_1030; matl-1033_1034; 3: Lines matl-1033_1034
---
Shot Control: time
---
Shot Interval (s or m): 10: line(s) 1001 to 1005 shot 20530; 1033-1034
---
Compass Birds: no
---
Tail Buoy Positioning: no
---
Recording Delay: no
Related Data Sets
Sort by:
---
Expand