RR1718
Seismic Reflection/Refraction
Seismic:Reflection:MCS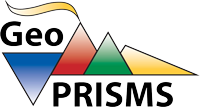 Multi-channel seismic processed data offshore Oregon, acquired by the R/V Roger Revelle in 2017 (RR1718)
Exploring the coast of Oregon, this 2017 R/V Roger Revelle expedition served as a training cruise for early career scientists.The purpose was to increase the number of early career scientists experienced in marine seismology and to demonstrate the value of the Scripps Institution of Oceanography portable MCS system, a UNOLS facility. The seismic reflection profiles collected during this cruise can be used to image the subducting plate and the Astoria Fan, as well as accretionary ridges hosting gas hydrate and pockets of hemipelagic sediment containing paleo-oceanographic information. Funded by NSF grants 1714168 and 1714413.
Phrampus, Benjamin
Investigator
Platform
Roger Revelle (Array)
SIO
Quality
The data have been processed/modified to a level beyond that of basic quality control (e.g. final processed sonar data, photo-mosaics).
---
Data Files
---
Acquisition Information
---
Documents
---
---
ISO/XML Metadata
---
Expand