MGL0812
Seismic Reflection/Refraction
Seismic:Reflection:MCS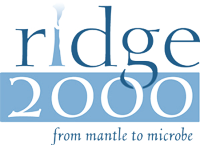 Processed 3D volume of multichannel seismic data on the East Pacific Rise (9 deg 20 minutes N to 10 deg 10 minutes N), acquired during R/V Marcus G. Langseth expedition MGL10812 (2008)
This 3D multichannel seismic reflection study on board the Langseth sought to obtain geometrically correct images of the magma system using 3D migration processing. The goal was to obtain 3D seismic data that could be used to derive a detailed map of layer 2A and estimates of the crustal velocity field that can be interpreted in terms of porosity and used to map potential fluid pathways. Funding was provided by NSF grants OCE-0327885 and OCE-0327872.
Marjanovic, Milena
Investigator
LDEO
Platform
Marcus G. Langseth (Array)
LDEO
Quality
The data have been processed/modified to a level beyond that of basic quality control (e.g. final processed sonar data, photo-mosaics).
---
Data Files
---
References
---
Acquisition Information
---
Documents
---
Data Citation Information
---
---
ISO/XML Metadata
---
Expand