MGL0812
Seismic Reflection/Refraction
Seismic:Reflection:MCS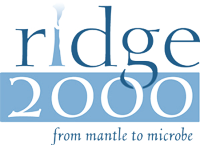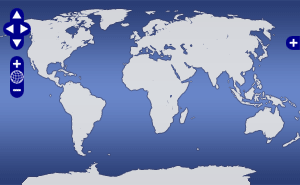 Map View
Processed multichannel seismic data on the East Pacific Rise, acquired during R/V Marcus G. Langseth expedition MGL10812 (2008)
This 3D multichannel seismic reflection study on board the Langseth sought to obtain geometrically correct images of the magma system using 3D migration processing. The goal was to obtain 3D seismic data that could be used to derive a detailed map of layer 2A and estimates of the crustal velocity field that can be interpreted in terms of porosity and used to map potential fluid pathways.
Carbotte, Suzanne
Investigator
LDEO
Platform
Marcus G. Langseth (Array)
LDEO
Quality
The data have been processed/modified to a level beyond that of basic quality control (e.g. final processed sonar data, photo-mosaics).
---
Data Files
---
References
---
Acquisition Information
---
Documents
---
Data Citation Information
---
Related Data Sets
---
ISO/XML Metadata
---
Download Data Set Metadata Report
---
XML
MGDS formatted data set xml report containing verbose file and data set level metadata
ISO XML
ISO 19115-compliant xml report containing general data set level metadata
Related Acquisition Information
---
---
Seismic Acquisition Parameters
---
MGL0812_ACQ001 (Lines: )
Source Information
AirGun (BOLT:1500LL)
Source Number: 18
Volume (cu in): 3300
Pressure (psi): 2000
Depth (m): 7.5
Shot Interval (m): 37.5
Distance to Near Channel (m): 200
Distance to Antenna (m): 299.57
Number of Arrays: 2
Source Array Separation (m): 75
Receiver Information
Hydrophone:Streamer (SERCEL:Sentry)
Number of Cables: 4
Channels Per Cable: 468
Channels Recorded: 1872
Group Spacing (m): 12.5
Cable Spacing (m): 150
Cable Length (m): 5850
Cable Depth (m): 10
Used Active Tail Buoy: true
Used Compass Birds: true
Acquisition System
Digital
Name: Syntron Syntrak 960
Sample Interval (msec): 2
Record Length (sec): 10
Details
18 guns each source array
---
Near Channel Number for each streamer is 468, 936, 1404, 1872
---
Record Length for Sequence 1 (AXIS1) is 8 seconds. The rest of the lines were recorded for 10 seconds. Cable Depth is 7.5m for Sequence 1, 2, 3, 4 (AXIS1, AXIS2, AXIS3, AXIS2R1), 15m for Sequence 5 (Transit1). Cable Depth was 10m for the rest of the lines
---
Source to Near Channel Distance is given as an approximation, use P1/P2 files for greater accuracy.
org.marine-geo:MGL0812_ACQ001 (Lines: )
Receiver Information
Hydrophone:Streamer
Used Active Tail Buoy: true
Used Compass Birds: true
Acquisition System
Digital
Name: Syntron Syntrak 960
Details
Receiver Type: Hydrophone_Streamer
---
Source Type: SeismicSource_Gun_Air
---
Acquisition System Name: Syntron Syntrak 960
---
Acquisition System Type: digital
---
Seismic Nav System: Cnav-primary
---
Survey Datum: WGS84
---
Source to Near Channel (m): null
---
Antenna to Source (m): 299.57
---
Number of Channels Recorded: 1872
---
Channel Length (m): 12.5
---
Cable Receiver Depth (m): 7.5: sequence 1, 2, 3, 4 (AXIS1, AXIS2, AXIS3, AXIS2R1); 15: sequence 5 (Transit1); 10: rest of lines
---
Source Volume (cubicInches): 3300
---
Source Pressure (bars): 138
---
Source Number: 36
---
Source Depth (m): 7.5
---
Shot Control: distance
---
Shot Interval (s or m): 37.5
---
Compass Birds: yes
---
Tail Buoy Positioning: yes
---
Recording Delay: no
---
Data Set Documents
---
---
---
---
---
---
---
---
---
MGL0812 Documents
---
---
---
---
---
---
---
---
---
---
---
Related Data Sets
Sort by:
---

Seismic:Navigation
Processed multichannel seismic data on the East Pacific Rise, acquired during R/V Marcus G. Langseth expedition MGL10812 (2008)

Seismic:Reflection:MCS
Processed multichannel seismic data on the East Pacific Rise, acquired during R/V Marcus G. Langseth expedition MGL10812 (2008)
Expand