EW0207
Seismic Reflection/Refraction
Seismic:Reflection:MCS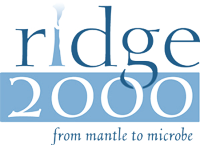 Processed multichannel seismic data at the southern segment of the Juan de Fuca ridge, acquired in 2002 as part of an investigation of axial crustal structure and alteration of the upper crust at the Juan de Fuca spreading center
This project was an integrated multichannel seismic investigation of the intermediate-spreading Juan de Fuca Ridge. The primary goals were: (1) to determine the location, size and physical properties of crustal magma bodies along the ridge and relate these properties to the recent eruptive history of the ridge, (2) to measure the variation in velocity and thickness of the indicators of magmatic state, and (3) to characterize the alteration history of the upper crust as a function of sedimentation history, crustal age and basement relief. Funding was provided by NSF grants OCE-0002488, OCE-0002551, and OCE-0002600.
Canales, JuanPablo
Investigator
WHOI
Platform
Maurice Ewing (Array)
LDEO
Quality
The data have been processed/modified to a level beyond that of basic quality control (e.g. final processed sonar data, photo-mosaics).
---
Data Files
---
References
---
Acquisition Information
---
Documents
---
Data Citation Information
---
---
ISO/XML Metadata
---
Expand