MGL1801
Seismic Reflection/Refraction
Seismic:Navigation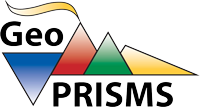 Raw Seismic Navigation Data (P2 format) from the Hikurangi subduction margin collected during R/V Marcus G. Langseth expedition MGL1801 (2018)
This data set was acquired with the LDEO Multi-Channel Seismic system during the 2018 R/V Marcus G. Langseth expedition MGL1801 (Chief Scientist: Nathan Bangs, Investigators: Nathan Bangs, Shoushou Han, Harold Tobin, Eli Silver, Gregory Moore). The data files are in U.K.O.O.A. P2/94 format and contain Seismic Navigation data that has not been processed. The data set was acquired as part of the project called Collaborative Research: A community 3-D seismic investigation of fault property controls on slow slip along the Hikurangi megathrust. Funding was provided by NSF awards: OCE15-58440, OCE15-58574, OCE15-59008, OCE15-59298.
Bangs, Nathan
Investigator
UTIG
Han, Shuoshuo
Investigator
UTIG
Tobin, Harold
Investigator
University of Wisconsin
Moore, Gregory
Investigator
UH:SOEST
Barker, Daniel
Investigator
GNS
Henrys, Stuart
Investigator
GNS
Bell, Rebecca
Investigator
Imperial College London
Platform
Marcus G. Langseth (Array)
LDEO
Quality
Data have not been processed or modified since acquisition (e.g. Realtime navigation or sonar data, raw images etc.).
---
Data Files
---
Acquisition Information
---
Documents
---
Data Citation Information
---
---
ISO/XML Metadata
---
Expand