MGL1110
Seismic Reflection/Refraction
Seismic:Navigation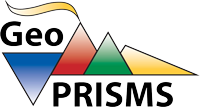 Seismic Navigation Data (P2 format) from the Aleutian Islands Margin, Gulf Of Alaska, acquired during the R/V Marcus G. Langseth expedition MGL1110 (2011)
This data set was acquired with the LDEO Multi-Channel Seismic system during R/V Marcus G. Langseth expedition MGL1110 conducted in 2011 (Chief Scientist: Dr. Donna Shillington). These Seismic Navigation data files are of UKOOA P2/94 format. Data were acquired as part of the projects: Alaska/Aleutian megathrust and Megathrust seismic hazards by reflection mapping, and funding was provided by NSF grant: OCE09-26614.
Shillington, Donna
Investigator
LDEO
Nedimovic, Mladen
Investigator
Dalhousie
Platform
Marcus G. Langseth (Array)
LDEO
Quality
Data have not been processed or modified since acquisition (e.g. Realtime navigation or sonar data, raw images etc.).
---
Data Files
---
Acquisition Information
---
Documents
---
Data Citation Information
---
---
ISO/XML Metadata
---
Expand