EW0207
Seismic Reflection/Refraction
Seismic:Navigation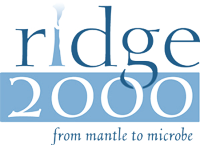 CMP navigation for processed multi-channel seismic reflection data from Axial Seamount and the Juan de Fuca Ridge (EW0207 seismic survey)
This data set presents Common Mid-Point (CMP) navigation files for processed post-stack time-migrated reflection stacks from the regional study of the Juan de Fuca Ridge conducted on R/V Ewing expedition EW0207. Details of the processing work flow are described in the associated publications Carbotte et al., (Geology, 2020) and Carbotte et al (JGR, 2021). The data files are in ASCII format and include a header. Funding was provided through NSF grants OCE 0002488 and 0648303.
Carbotte, Suzanne
Investigator
LDEO
Platform
Marcus G. Langseth (Array)
LDEO
Quality
The data have been processed/modified to a level beyond that of basic quality control (e.g. final processed sonar data, photo-mosaics).
---
Data Files
---
References
---
Acquisition Information
---
Documents
---
Data Citation Information
---
---
ISO/XML Metadata
---
Expand