RR1718
Seismic Reflection/Refraction
Seismic:Reflection:MCS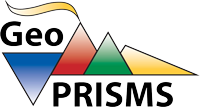 Multi-Channel Seismic Shot Data from the Seismic Early Career Chief Scientist Training Cruise 2017, Cascadia Margin, acquired during R/V Roger Revelle expedition RR1718 (2017)
This data set was acquired with a Scripps Institution of Oceanography Portable High-Resolution seismic system during R/V Roger Revelle expedition RR1718 conducted in 2017 (investigators Masako Tominaga, Anne Trehu, Mitchell Lyle). These data files are in SEGY format and include Multi-Channel Seismic Reflection shot data that have not been processed. The data set was acquired as part of the project called Collaborative EAGER project: Early Career Seismic Chief Scientist Training Cruise. Funding was provided by NSF awards OCE17-14168 and OCE17-14413.
Tominaga, Masako
Investigator
TAMU
Lyle, Mitchell
Investigator
OSU
Device Info
Seismic:MCS:HiRes:Portable
SIO
Platform
Roger Revelle (Array)
SIO
Quality
Data have not been processed or modified since acquisition (e.g. Realtime navigation or sonar data, raw images etc.).
---
Data Files
---
Acquisition Information
---
Documents
---
Data Citation Information
---
---
ISO/XML Metadata
---
Expand