RR1718
Seismic Reflection/Refraction
Seismic:Navigation:ShotTime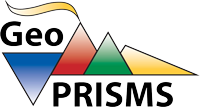 Seismic Shot Time Navigation Data from the Seismic Early Career Chief Scientist Training Cruise 2017, Cascadia Margin, acquired during R/V Roger Revelle expedition RR1718 (2017)
This data set was acquired with a Scripps Institution of Oceanography Portable High-Resolution seismic system during R/V Roger Revelle expedition RR1718 conducted in 2017 (investigators Masako Tominaga, Anne Trehu, Mitchell Lyle). These data files are in ASCII text LDEO Shotpoint Nav format and include Seismic Shot Time Navigation data that have been processed. The data were generated as part of the projectcalled Collaborative EAGER project: Early Career Seismic Chief Scientist Training Cruise. Funding was provided by NSF awards OCE17-14168 and OCE17-14413.
Tominaga, Masako
Investigator
TAMU
Lyle, Mitchell
Investigator
OSU
Device Info
Seismic:MCS:HiRes:Portable
SIO
Platform
Roger Revelle (Array)
SIO
Quality
A level of processing has been undertaken, ensuring quality control (e.g. ping edited sonar data, edited navigation data).
---
Data Files
---
Acquisition Information
---
Documents
---
Data Citation Information
---
---
ISO/XML Metadata
---
Expand