MGL1708
Seismic Reflection/Refraction
Seismic:Navigation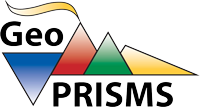 Processed Seismic Navigation Data (P1 format) from the Hikurangi subduction margin collected during R/V Marcus G. Langseth expedition MGL1708 (2017)
This data set was acquired with the LDEO Multi-Channel Seismic system during the 2017 R/V Marcus G. Langseth expedition MGL1708 (Chief Scientist: Nathan Bangs. Investigators: Nathan Bangs, Harm van Avendonk, Laura Wallace, William Proctor, Jessica Pilarczyk, Jeff Marshall, Demian Saffer, David Okaya). The data files are in U.K.O.O.A. P1/90 format and contain Seismic Navigation data that was processed after acquisition. The data set was acquired as part of the project called Controls on along-strike variations in locked and creeping megathrust behavior at the Hikurangi convergent margin. Funding was provided by NSF awards EAR16-15275, EAR16-15431, EAR16-15815, EAR16-16664, EAR16-16847.
Bangs, Nathan
Investigator
UTIG
vanAvendonk, Harm
Investigator
UTIG
Wallace, Laura
Investigator
UTIG
Proctor, William
Investigator
UTIG
Pilarczyk, Jessica
Investigator
USM
Marshall, Jeffrey
Investigator
CalPoly:Pomona
Saffer, Demian
Investigator
Penn State
Okaya, David
Investigator
USC
Platform
Marcus G. Langseth (Array)
LDEO
Quality
A level of processing has been undertaken, ensuring quality control (e.g. ping edited sonar data, edited navigation data).
---
Data Files
---
Acquisition Information
---
Documents
---
Data Citation Information
---
---
ISO/XML Metadata
---
Expand