MGL1510
Seismic Reflection/Refraction
Seismic:Navigation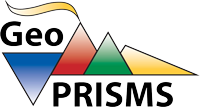 Processed Seismic Navigation Data (P1 format) from the Eastern North American Margin GeoPRISMS Focus Site offshore New Jersey acquired during R/V Marcus G. Langseth expedition MGL1510 (2015)
This data set was acquired with the LDEO Multi-Channel Seismic system (Syntrak long streamer) during R/V Marcus G. Langseth expedition MGL1510 conducted in 2015 (Chief Scientist: Dr. Gregory Mountain, Investigators: Dr. Gregory Mountain, Dr. Craig Fulthorpe, Dr. James Austin, Dr. Mladen Nedimovic). These data files are of U.K.O.O.A. P1/90 format and include Seismic Navigation data that were processed after acquisition. Data were acquired as part of the project: Collaborative Research: Community-Based 3-D Imaging That Ties Clinoform Geometry to Facies Successions and Neogene Sea-Level Change. Funding was provided by NSF awards: OCE12-59135, OCE12-60237.
Mountain, Gregory
Investigator
IMCS
Fulthorpe, Craig
Investigator
UTIG
Austin, James
Investigator
UTIG
Nedimovic, Mladen
Investigator
UTIG
Platform
Marcus G. Langseth (Array)
LDEO
Quality
A level of processing has been undertaken, ensuring quality control (e.g. ping edited sonar data, edited navigation data).
---
Data Files
---
Acquisition Information
---
Documents
---
Data Citation Information
---
---
ISO/XML Metadata
---
Expand