MGL1903
Seismic Reflection/Refraction
Seismic:Navigation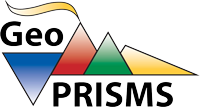 Processed Seismic Navigation Data (P1 format) from the Alaska-Aleutians area acquired during Langseth cruise MGL1903 (2019)
This data set was acquired with the LDEO Multi-Channel Seismic system during the 2019 R/V Marcus G. Langseth cruise MGL1903 (Co-Chief Scientists: Anne Becel and Geoff Abers). The data files are in U.K.O.O.A. P1/90 format and contain Seismic Navigation data that was processed after acquisition. The data set was acquired as part of the project called the Alaska Amphibious Community Seismic Experiment (AACSE). Funding was provided by NSF award OCE16-54568.
Sheehan, Anne
Investigator
University of Colorado at Boulder
Foster, David
Investigator
USGS
Haeussler, Peter
Investigator
USGS
Abers, Geoffrey
Investigator
Cornell University
Adams, Aubreya
Investigator
Colgate University
Roland, Emily
Investigator
UW
Schwartz, Susan
Investigator
UCSC
Shillington, Donna
Investigator
LDEO
Wiens, Douglas
Investigator
WUSTL
Worthington, Lindsay
Investigator
UNM
Platform
Marcus G. Langseth (Array)
LDEO
Quality
A level of processing has been undertaken, ensuring quality control (e.g. ping edited sonar data, edited navigation data).
---
Data Files
---
Acquisition Information
---
Documents
---
Data Citation Information
---
---
ISO/XML Metadata
---
Expand