MGL1803
Seismic Reflection/Refraction
Seismic:Navigation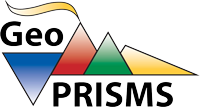 Raw Seismic Navigation Data (P1 format) from the Puysegur segment of the Macquarie Ridge Complex acquired during R/V Marcus G. Langseth expedition MGL1803 (2018)
This data set was acquired with the LDEO Multi-Channel Seismic system during the 2018 R/V Marcus G. Langseth expedition MGL1803 (Co-Chief Scientists: Michael Gurnis, Sean Gulick, Joann Stock, Harm vanAvendonk). The data files are in U.K.O.O.A. P1/90 format and contain Seismic Navigation data that has not been processed. The data set was acquired as part of the project called Collaborative Research: SISIE: South Island, New Zealand, Subduction Initiation Experiment. Funding was provided by NSF awards OCE16-54689 and OCE16-54766.
Gurnis, Michael
Investigator
CalTech
Gulick, Sean
Investigator
UTIG
Stock, Joann
Investigator
CalTech
vanAvendonk, Harm
Investigator
UTIG
Sutherland, Rupert
Investigator
Victoria U.
Platform
Marcus G. Langseth (Array)
LDEO
Quality
Data have not been processed or modified since acquisition (e.g. Realtime navigation or sonar data, raw images etc.).
---
Data Files
---
Acquisition Information
---
Documents
---
Data Citation Information
---
---
ISO/XML Metadata
---
Expand