MGL0812
Seismic Reflection/Refraction
Seismic:Navigation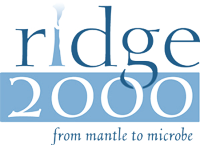 Processed Seismic Navigation Data (version 1) from the East Pacific Rise 9 Degrees North Spreading Center Segment acquired during R/V Marcus G. Langseth expedition MGL0812 (2008)
This data set was acquired with the LDEO Multi-Channel Seismic system during R/V Marcus G. Langseth expedition MGL0812 conducted in 2008 (Chief Scientist: Dr. John Mutter; Investigators: Dr. Suzanne Carbotte and Dr. John Mutter). These data files are of UKOOA P1/90 format and include Seismic Navigation data processed after data collection. Data were acquired as part of the project: 3-D/4-D Seismic Reflection Imaging of the Magmatic-Hydrothermal System at the East Pacific Rise Ridge 2000 Integrated Study Site at 9-50' N, and funding was provided by NSF grant: OCE03-27872. These data are cited by Carbotte et al., 2012, Canales et al., 2012, and Carbotte et al., 2013.
Mutter, John
Investigator
LDEO
Carbotte, Suzanne
Investigator
LDEO
Canales, JuanPablo
Investigator
WHOI
Nedimovic, Mladen
Investigator
Dalhousie
Platform
Marcus G. Langseth (Array)
LDEO
Quality
A level of processing has been undertaken, ensuring quality control (e.g. ping edited sonar data, edited navigation data).
---
Data Files
---
References
---
Acquisition Information
---
Documents
---
Data Citation Information
---
---
ISO/XML Metadata
---
Expand