MGL1708
Seismic Reflection/Refraction
Seismic:Reflection:MCS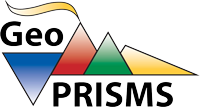 Multi-Channel Seismic Shot Data from the Hikurangi subduction margin collected during Langseth cruise MGL1708 (2017)
This data set was acquired with the LDEO Multi-Channel Seismic system during the 2017 R/V Marcus G. Langseth expedition MGL1708 (Chief Scientist: Nathan Bangs. Investigators: Nathan Bangs, Harm van Avendonk, Laura Wallace, William Proctor, Jessica Pilarczyk, Jeff Marshall, Demian Saffer, David Okaya). The data files are in SEG-D format and contain Multi-Channel Seismic Reflection shot data that has not been processed. The data set was acquired as part of the project called Controls on along-strike variations in locked and creeping megathrust behavior at the Hikurangi convergent margin. Funding was provided by NSF awards EAR16-15275, EAR16-15431, EAR16-15815, EAR16-16664, EAR16-16847.
Bangs, Nathan
Investigator
UTIG
vanAvendonk, Harm
Investigator
UTIG
Wallace, Laura
Investigator
UTIG
Proctor, William
Investigator
UTIG
Pilarczyk, Jessica
Investigator
USM
Marshall, Jeffrey
Investigator
CalPoly:Pomona
Saffer, Demian
Investigator
Penn State
Okaya, David
Investigator
USC
Platform
Marcus G. Langseth (Array)
LDEO
Quality
Data have not been processed or modified since acquisition (e.g. Realtime navigation or sonar data, raw images etc.).
---
Data Files
---
Acquisition Information
---
Documents
---
Data Citation Information
---
---
ISO/XML Metadata
---
Expand