MGL1110
Seismic Reflection/Refraction
Seismic:Reflection:MCS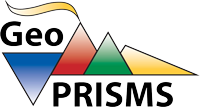 Processed multichannel seismic data along the the Aleutian Trench, acquired by the R/V Marcus G. Langseth (MGL1110) in 2011 as part of the ALEUT (Alaska Langseth Experiment to Understand the megaThrust) program
This 2011 R/V Langseth expedition surveyed the Aleutian Trench as part of the ALEUT (Alaska Langseth Experiment to Understand the megaThrust) program. The objective was to acquire multichannel and wide angle reflection data over a large portion of the Alaska-Aleutian subduction zone in order to locate the downdip limit of the seismogenic zone. Funded by NSF grant OCE-0926614.
Platform
Marcus G. Langseth (Array)
LDEO
Quality
The data have been processed/modified to a level beyond that of basic quality control (e.g. final processed sonar data, photo-mosaics).
---
Data Files
---
References
---
Documents
---
Data Citation Information
---
---
ISO/XML Metadata
---
Expand